On the morning of February 24, 2016 guangzhou international advertising logo and LED show (hereinafter referred to as "ISLE" grand opening. The exhibition scale hit a record high, nearly 1500 exhibitors, the exhibition scale for more than 10 square meters, the exhibition popularity on the site, there are a total of 48399 people from 80 countries and regions of the high quality professional buyers to visit procurement. For outstanding advertising logo and the innovation product display, LED manufacturers find fit for industry related customer demand for advertising and LED products, such as looking for partners to build a highly important platform of commercial value.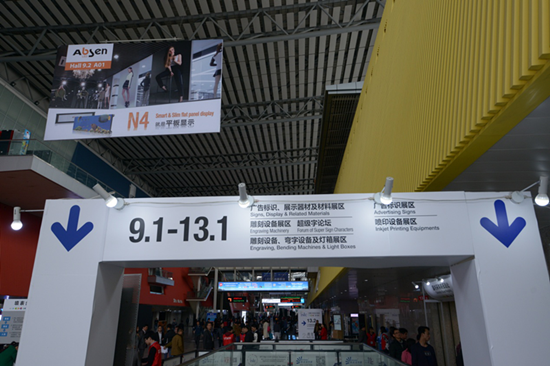 On February 24, 2016, four days of the 2016 guangzhou international advertising logo and LED (hereinafter referred to as "ISLE"), the exhibition in guangzhou Canton fair pavilion area B grand opening. The exhibition by the China convention and exhibition of leading enterprises of the Canton fair, guangzhou trade fair of the agencies affiliated with the advertising co., LTD. And China's foreign trade guangzhou exhibition corporation jointly organized. The exhibition has nearly 1500 companies, more than 10 square meters exhibition scale, blockbuster launch four professional exhibition area: LED display technology exhibition, LED lighting innovation technology exhibition, advertising logo and display equipment exhibition, exhibition equipment applications, such as advertisement for professional audiences in leading the industry trend of the latest products.
In 2016, as the advertising display LED lighting market continuously open, LED lighting products in display advertising industry constantly infiltration, market demand is bound to high-speed growth. Some of the data can be seen from this exhibition. Compared with the same period last year, number of enterprises 25% growth year on year, double the buyer registration number from a year earlier, the drawn from across Europe, the United States, Malaysia, South Korea, Japan, Thailand and other places of a total of 80 countries and regions, a total of 48399 professional buyers to purchase.